Sitecore Connect™ for Creative Cloud™
Important
The Adobe CC connector is blocked in Illustrator 2021 version 25.4 due to an Adobe Illustrator issue. For more information on this issue, see the Adobe forum.
Sitecore Connect for Creative Cloud is a powerful extension that connects Sitecore Digital Asset Management (DAM)™ with Adobe Creative Cloud. It enables direct linking to assets stored in Sitecore DAM™ from Adobe InDesign, as well as navigating and using Sitecore DAM in Adobe InDesign, Photoshop, and Illustrator.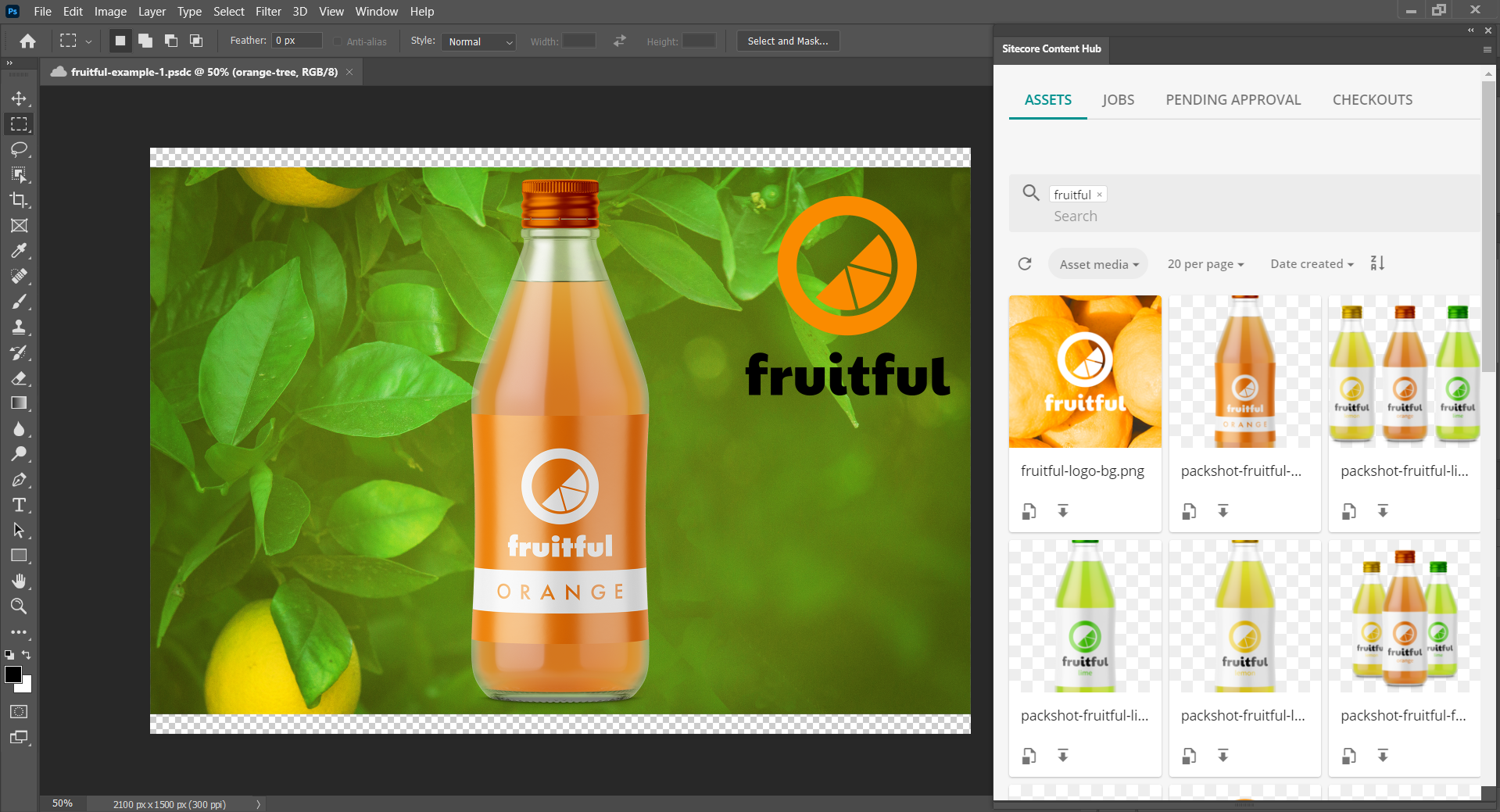 Before Sitecore Connect for Creative Cloud, Adobe InDesign could only create asset links to the file system or a shared drive. This is no longer a limitation.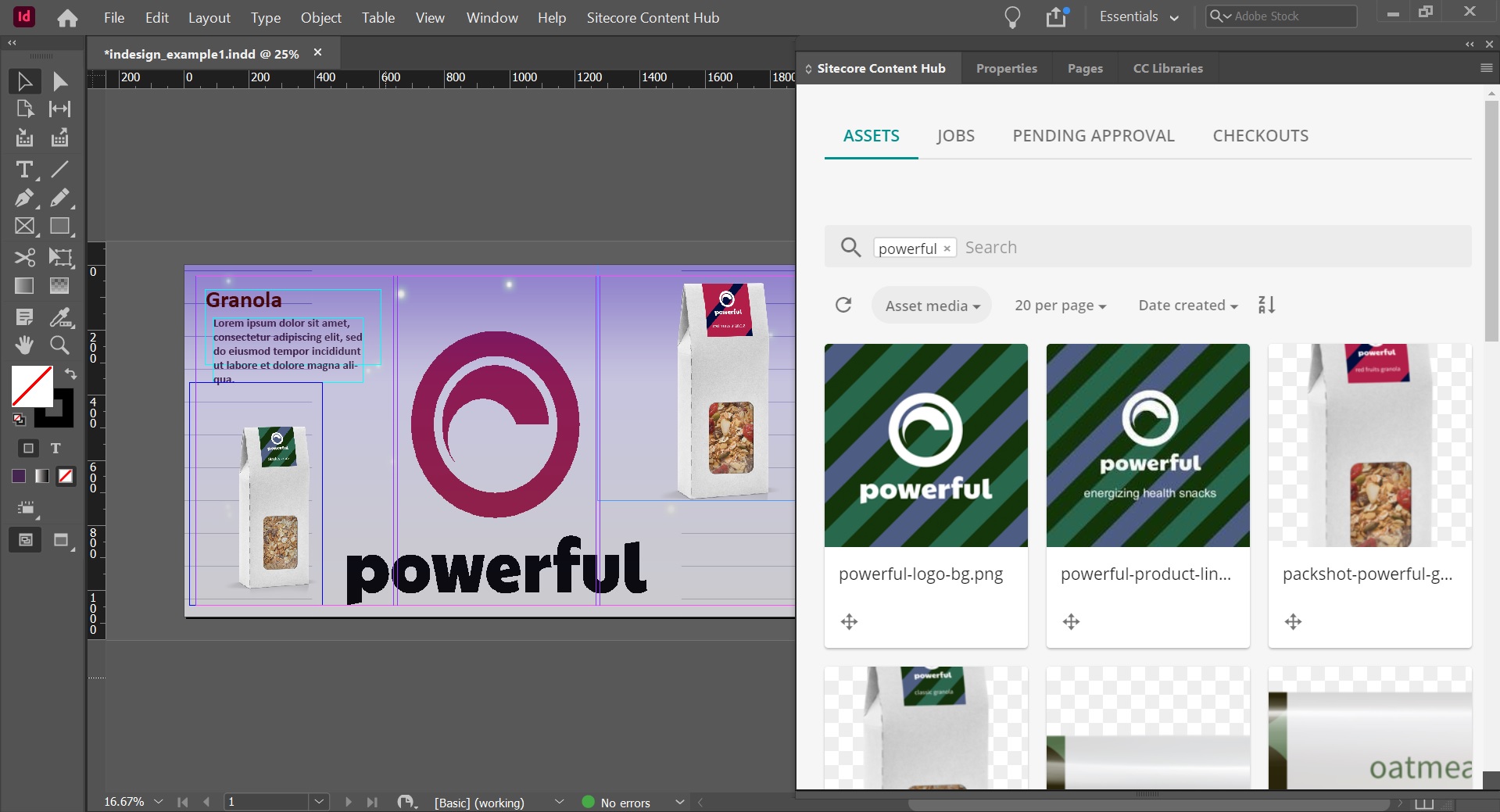 After you have installed Sitecore Connect for Creative Cloud, drag and drop cloud-based assets into your InDesign documents, and direct links are automatically created. When any linked assets are updated in the Cloud or Sitecore DAM, you are notified instantly. With a click of the mouse, the asset updates to the latest version.
In Photoshop and Illustrator, you can easily navigate to the Sitecore Content Hub™ panel. When you have finished editing an asset, you can upload the updated version back into the Sitecore DAM, so everyone else can see the changes.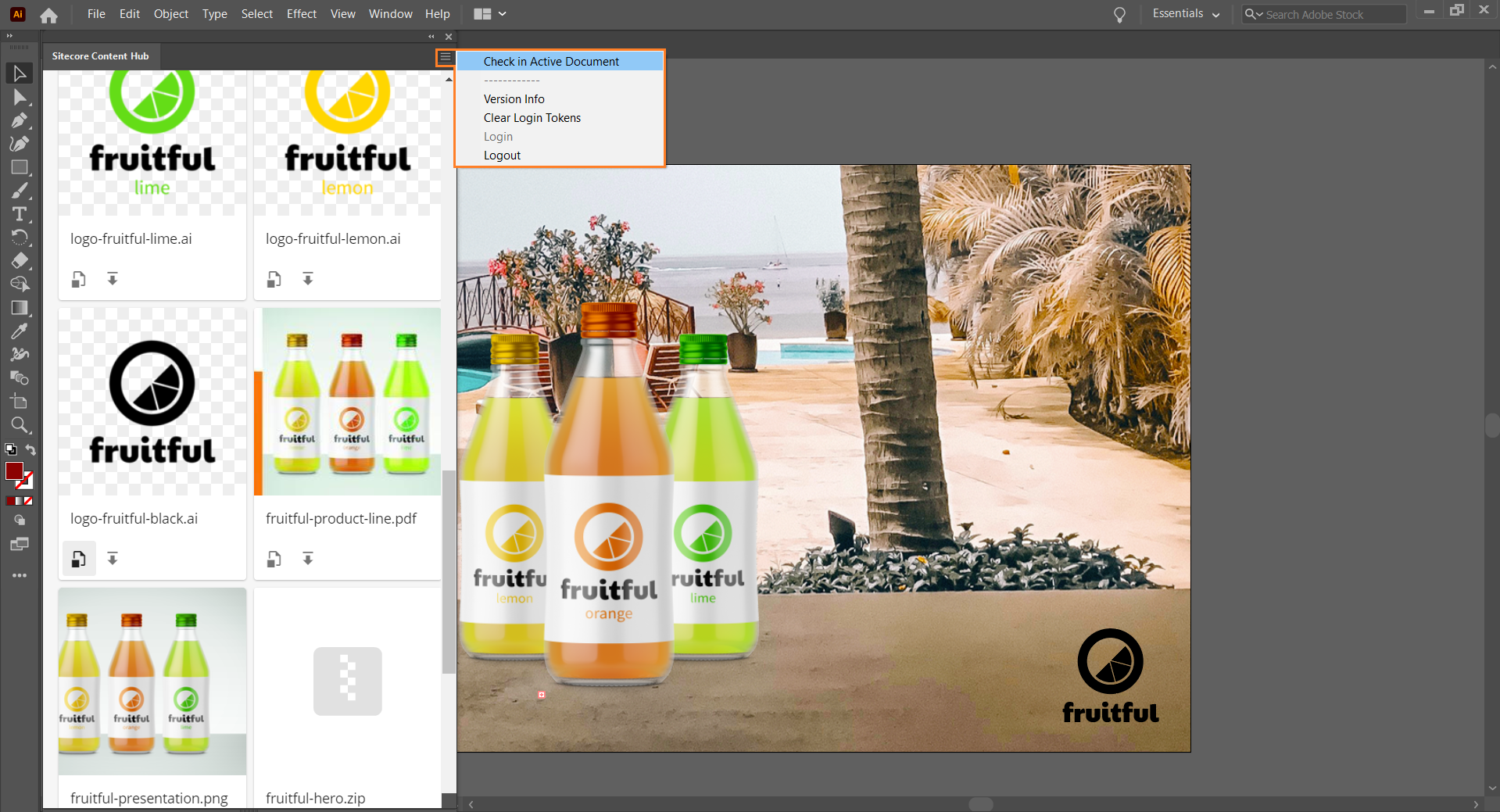 The following table lists the supported Adobe Creative Cloud apps for Sitecore Connect for Creative Cloud.
| Adobe tool | Supported versions |
| --- | --- |
| Adobe Photoshop | 2019, 2020, 2021, 2022 |
| Adobe Illustrator | 2019, 2020, 2021, 2022 |
| Adobe InDesign | 2019, 2020, 2021, 2022 |