Sitecore Product Content Management (PCM)™
Content comes from many sources across an organization, such as enterprise resource planning (ERP), master data management (MDM), or Excel sheets, and valuable data is often spread across the business teams (product, shipping, marketing, and sales). A product content management platform centralizes this information so team members can access, edit, and update it in real-time and publish it to the relevant sales channels.
Sitecore PCM™ is a management system used to create, categorize, organize, and publish all product-related information. It provides a holistic workflow that creates and manages the product information from manufacturing and logistics to the sale of a product.
With Sitecore PCM, you stay in control of your product content. Among other things, you can:
Integrate existing product data with new marketing content to create a single source of truth.
Streamline the content process in a single platform supporting multiple brands, complex product ranges, lifecycle, and localization.
View how and where product assets are used across commerce sites, catalogs, mobile apps, signage, point-of-sale, digital kiosks, and more.
Note
Sitecore PCM builds around the Product module, included in the Sitecore Digital Asset Management (DAM)™ license. The integration of Sitecore PCM with Sitecore DAM checks that brand guidelines are met, and content identity is aligned with new products. Metadata is shared between Sitecore PCM and Sitecore DAM to see the related product metadata from within Sitecore DAM.
Product
The product entity is at the heart of the PCM schema which consists of Parent and Child relations with other Sitecore Content Hub™ entities: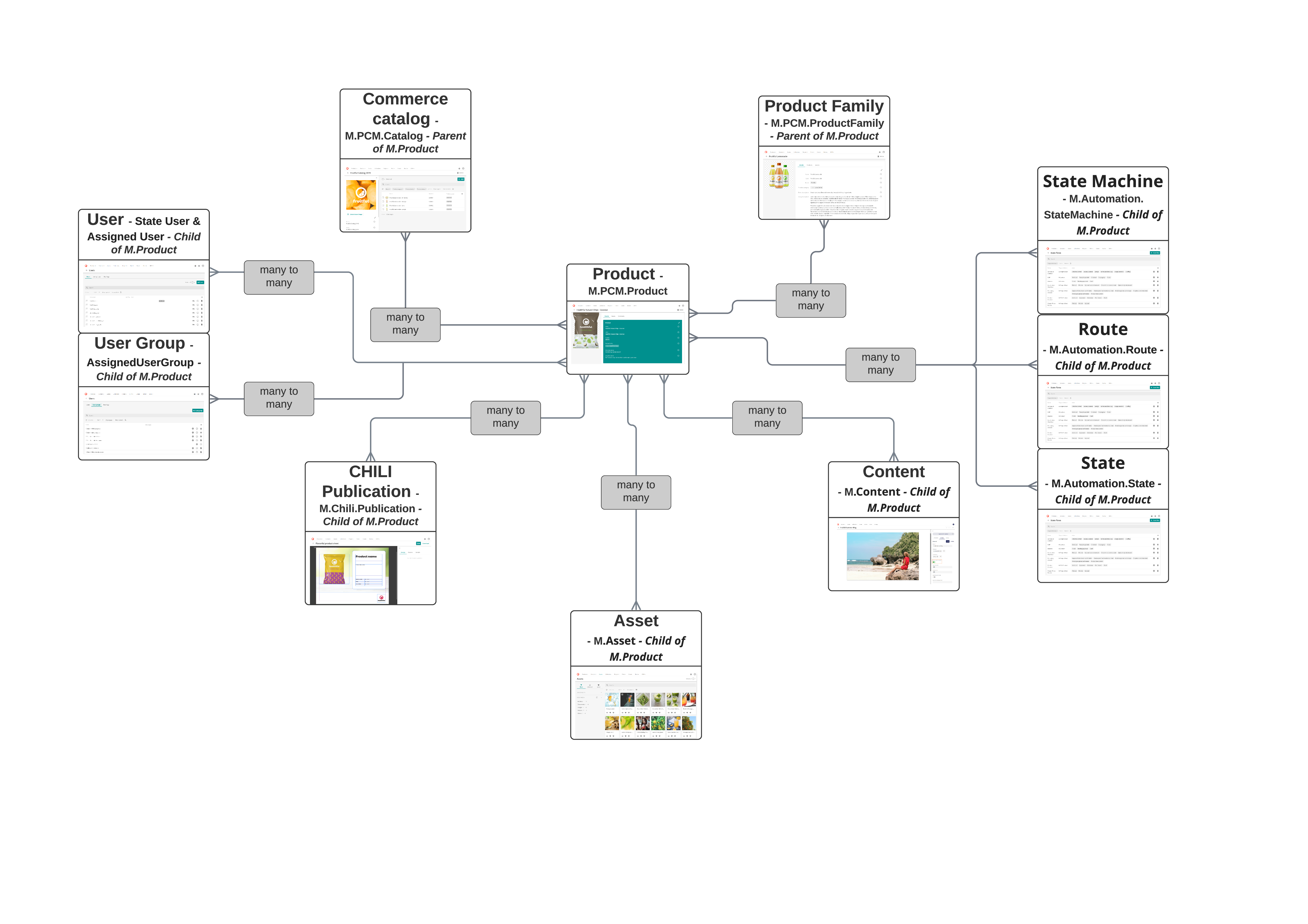 State flows
Sitecore PCM centralizes and automates the management and maintenance of product-related information. This automation includes the powerful state flow functionality of Content Hub.
For example, the Product Creation state flow mirrors the standard product creation flow along with user assignment for each change of state: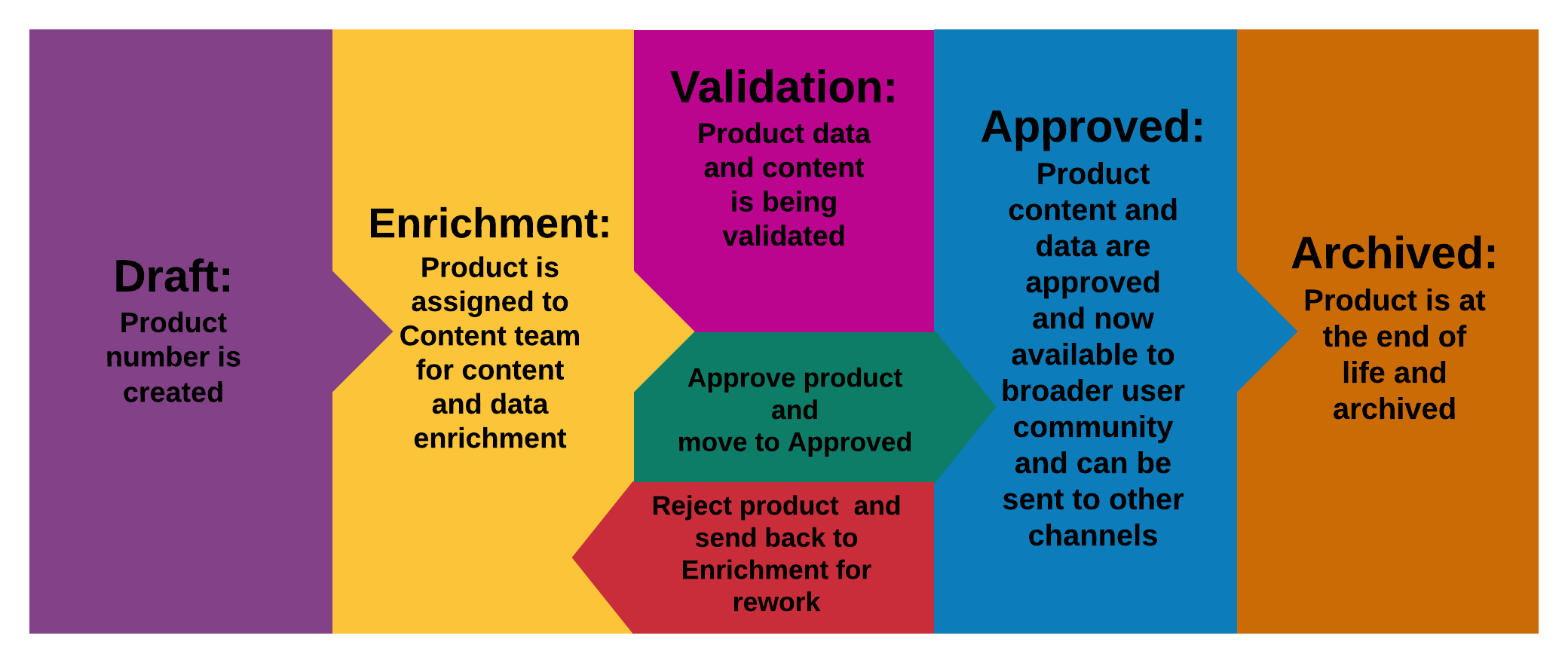 In this sample state flow, which includes data enrichment capabilities, data is attached as the product moves through the flow.
Data enrichment encompasses adding or deleting product descriptions, adding product classifications, and adding product features such as images, attributes, or metadata. This data enrichment and classification help maintain a single source of truth for all product-related information, including product status.