Entity rating
The Entity rating component adds a section to an entity details page that lets users rate content and see the number of votes per score.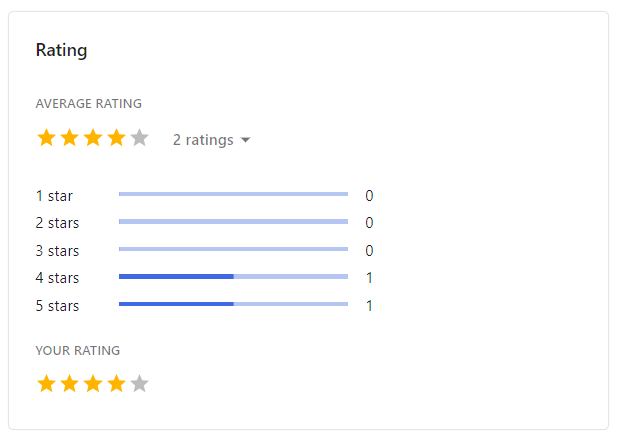 To add an Entity rating component:
On the menu bar, click Manage .

On the Manage page, click Pages.

On the Pages page, select the details page you want to modify.

On the Layout tab, add the page component.

Click the component to open its details page.

If you want the component to display the total number of people who have rated the current content, and the number of votes for each rating, turn on the Rating guide switch.

Click Save.