The Strategy page lays out marketing objectives so you can streamline and collaborate on content strategy. To update your content strategy, you can add content to your marketing strategy directly on the Strategy page. For each content item, information is summarized around the five Ws:
What (content type)
Who (audience)
Where (channel account and region)
When (publication date)
Why (brief)
This overview of the content strategy lets you identify gaps and omissions. You can filter strategy content using the Content type, Life cycle status, and Localization facets. You can also group content by Content type and Audience. In the following example, the content type displays along the y-axis and the channel account displays along the x-axis.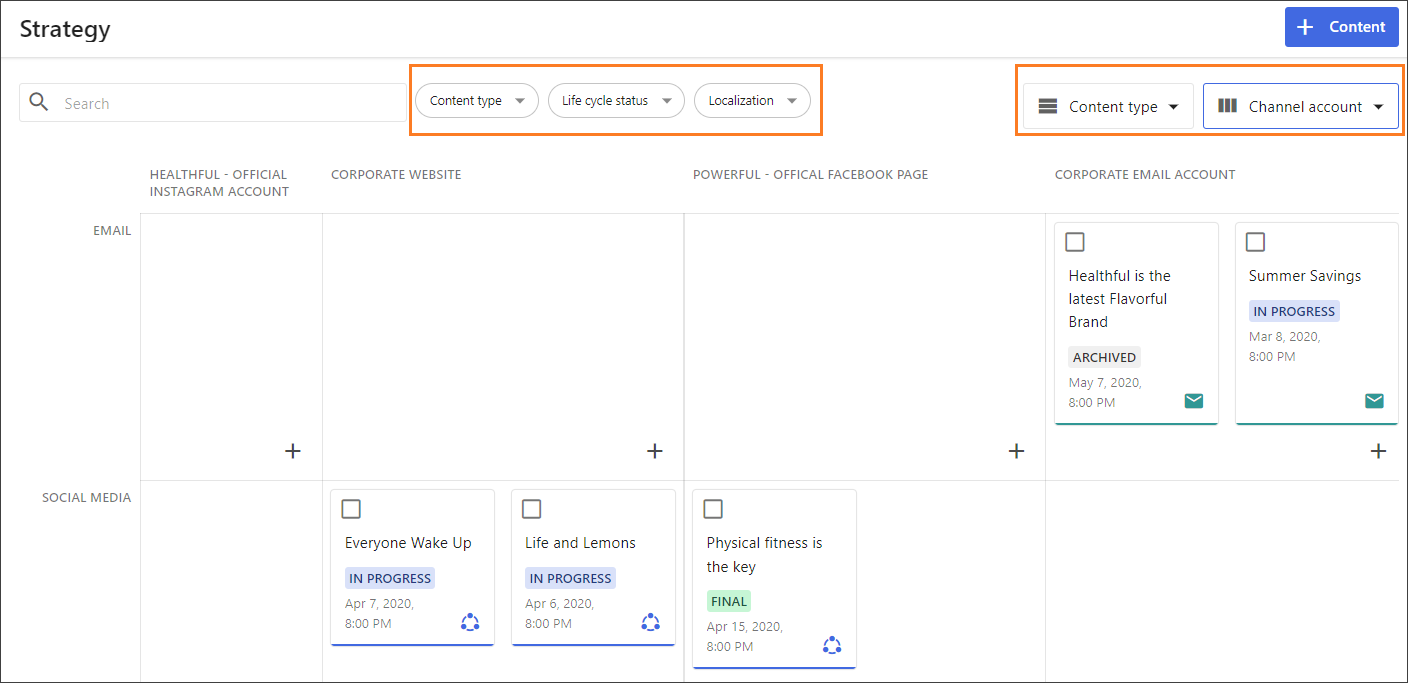 You can also use the full-text search to find strategy content.