The Work page contains the information you need to monitor your work and all the work you have permission to see. To access the Work page, on the menu bar, click Content, and select Work. The Work page is divided into two sections:
Current - shows all work assigned to you and all work you have permission to see.

Created by me - shows all work items you created.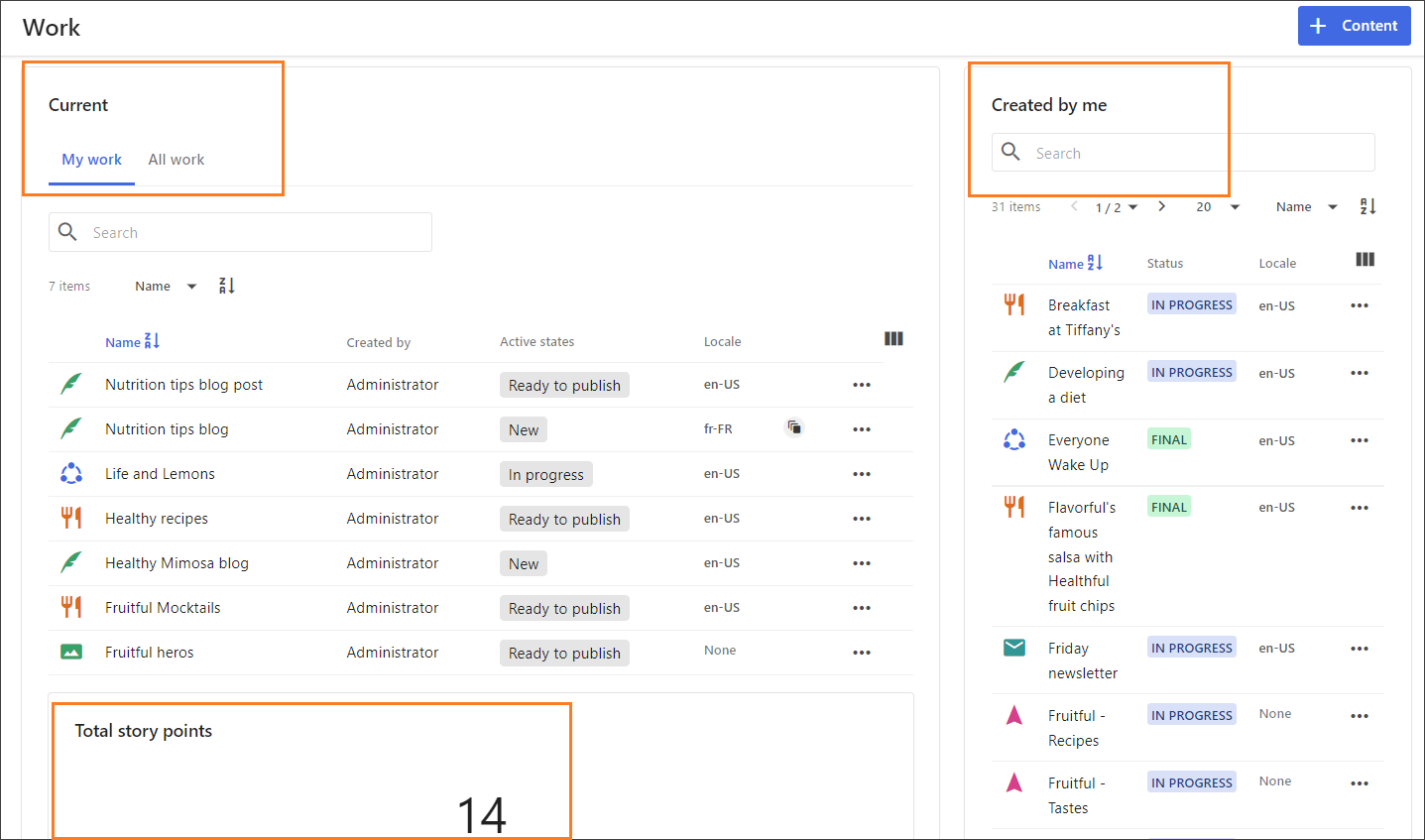 Current
You must have the necessary permissions for your work to display on the Work page.
The Current section contains two tabs:
My work - lists the work assigned to you. The status of the work identifies where the work item is in the CMP flow. If the active state for a work item is blank, the work item has not yet entered the CMP flow and is still in the Ideation flow, awaiting approval for creation. Story points are defined for each work item on the Details tab of the content details page and are summed up for all the work items assigned to you.

The Translate icon identifies content that is localized.

All work - displays all work items you have permission to see. You can organize the display of work items by Life cycle status and by Content type or a combination of both.
Created by me
Created by me lists content you created. Click a content item to open the content details page. Click +Content to add content to the Work page. For information about creating content, see Create content.