With Sitecore Content Hub, you can streamline business processes so that assets (such as photos, images, or artwork) go through approved workflows before publication. In the following example, when you upload and submit a photo for approval, it moves to the Review phase where the reviewer can provide feedback, approve, or reject the photo.

By default, the assets that you upload appear on the Create page. From there, you can edit the assets and then submit them for approval. This action moves the assets to the Review page, which acts as a final checkpoint before they become available and searchable in Content Hub.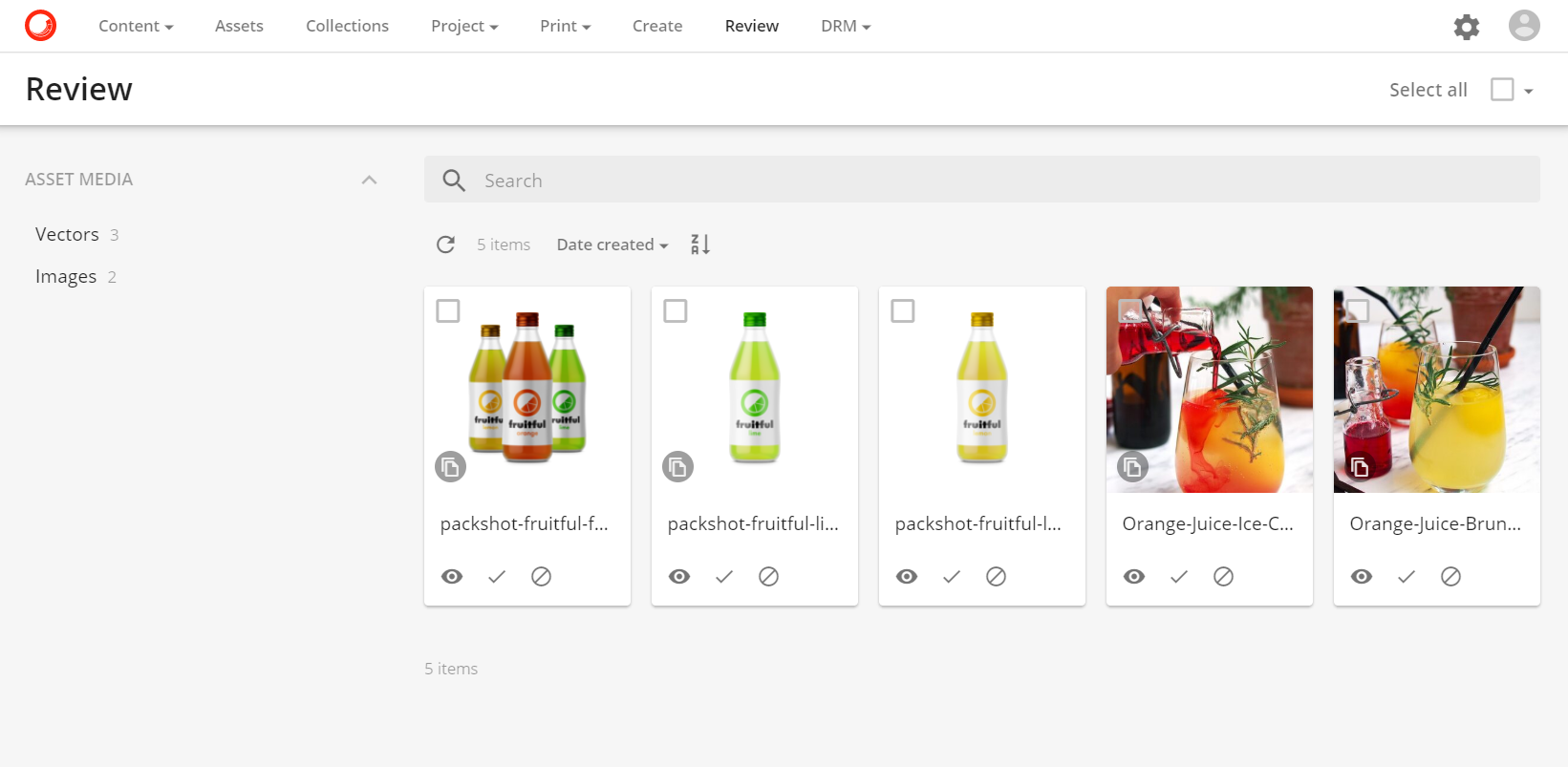 The following table describes the default quick actions available for assets and asset selections:
| Quick action | Description |
| --- | --- |
| Preview | Opens an inline preview that lets you view entity details without leaving the Review page or losing the search progress. |
| Approve | Moves assets from the Under review status to the Approved status. |
| Reject | Returns the asset to the Created status. |
The available quick actions are determined by your permissions and the way the configuration is defined. These actions are also available in the asset details page from the More actions menu. Each time an asset is approved or rejected, a notification appears in the top-right corner of the page. To reject an asset, you must provide a short message describing the reason for rejecting it, which can then be viewed on the corresponding asset details page.