Introducing the Email Experience Manager
It is important to deliver personal, relevant email messages to your customers at the right time. The Email Experience Manager (EXM) helps you create and deliver bulk email campaigns or targeted email campaigns quickly and easily. EXM enables you to create highly personalized email campaigns. It also provides the backend so that you can optimize a campaign and track its success.
The following diagram illustrates what you can do with the Email Experience Manager:

The following table highlights the features and functions of the Email Experience Manager:
Creation

Design engaging email marketing campaigns.

Send email messages with multilanguage support.

Personalization

Send personalized email marketing campaigns by displaying targeted content for different audiences.

Use custom personalization tokens so that the message is personal and relevant.

Create targeted recipient lists so that you send the right message to the right audience.

Automation

As part of the EXM workflow, there are easy ways to set options for sending an email message immediately or scheduling delivery at a later date. Alternatively, you can use the Marketing Automation tool to design a workflow that results in email message delivery. An example of this is the Storefront Abandoned Cart marketing automation campaign.

Optimization

Use A/B testing to find the best email content and design.

Review current Key Performance Indicators on the dashboards and drill down to report details.
The Email Experience Manager is part of the Sitecore platform and works with the List Manager (where you create contact lists and opt-out lists) and Marketing Automation (where you create the delivery plan).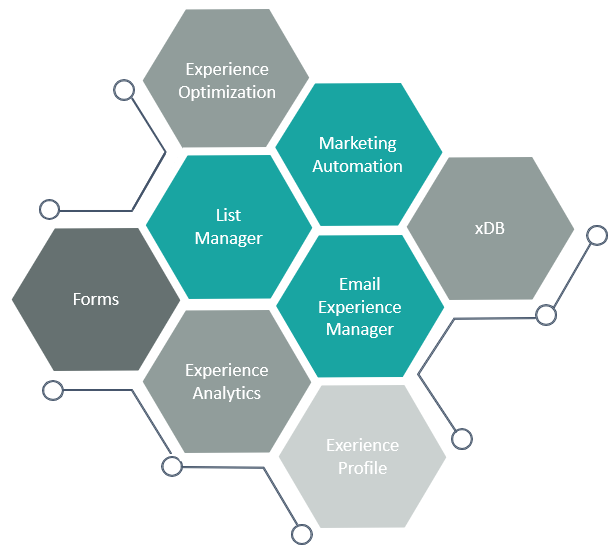 In EXM, use the tabs to guide you through the basic workflow to create an email marketing campaign.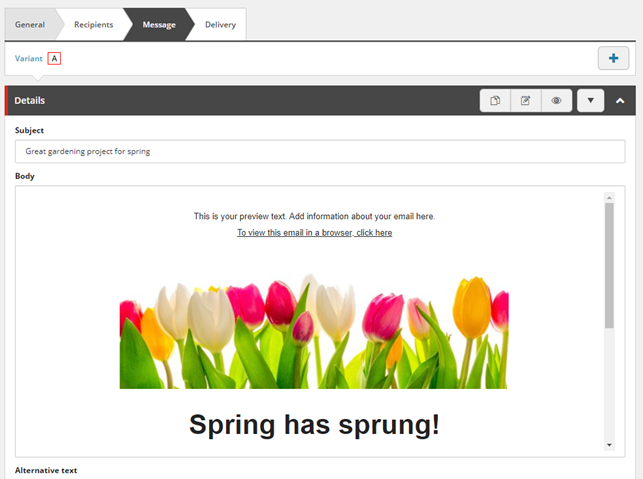 Developers can customize email message templates, incorporate personalization tokens, optimize performance, and extend features and functions of EXM.
EXM does not support CMS-only mode where xDB is disabled.
The EXM Dashboard gives you an overview of the performance of the whole email channel and lets you view engagement and deliverability metrics over time and across campaigns, geographies, browsers, and devices.
You can drill down to see report details by clicking the hyperlink at the bottom of the report tile. You can customize the dashboard so that you can see what interests you most at a glance.